Content Marketing For BtoB Fintechs
Set your sales team up for Success
Syntax Finance creates content designed
for the unique needs
of B2B financial services providers.
B2B decision-makers require more than generic content.
Embedded Finance, Open Banking, payment services…
Turn selective audiences into buyers with our expert copywriting.
Treasury Management Systems
Expense Management Softwares
Audrey CROISET
B2B Lead Copywriter

Degree in Accounting and Financial Studies

Focus: Banking as a Service, Payments, Embedded Finance, Open Banking, and more.

Audrey's articles offer expert and well-rounded views, blending her diverse experience in accounting, the corporate world, consulting, and her work at a bank like Crédit Agricole. This multifaceted background enables her to tackle complex topics with clarity and depth.
Maxime PARRA
Founder & Writer-in-Chief

SKEMA Business School, Masters, International Financial Analysis

Passed level 1 of CFA (Chartered Financial Analyst).

Founder and Editor-in-Chief of Syntax Finance, Maxime has been helping top financial brands since 2013 in designing, executing, and succeeding in their content strategies.
Eula LOBO
B2B Lead Copywriter

Degree in Journalism and Public Relations

Focus: Investment, Foreign Exchange, Insurance, and more.

With experience in media relations and as a former teacher, Eula creates diverse content for various audiences. Her eclectic background allows her to tackle these topics with enriching depth and nuance.
Lúa CRUZ-FERNANDEZ
International Content Manager

Master of Translation in International Communications.

Focus: Foreign exchange, BaaS, payments, and many others.

Thanks to her rigorous approach, Lúa not only ensures the quality but also the relevance of the content she produces. She pays meticulous attention to details and the specific needs of each project she leads. In addition, her expertise in translations and localization makes her an invaluable asset for global outreach.
Othmane BENNIS
Co-founder & B2B Content Designer

SKEMA Business School, Masters, International Financial Analysis

Passed level 1 of CFA (Chartered Financial Analyst).

Specialist in Growth Marketing, Othmane has developed content strategies for over 40 key players in the B2B fintech sector. His tailored approach allows companies to maximize their growth and market visibility. Through marketing experiments, he fine-tunes strategies to ensure optimal and data-driven results.
Michael MARROT
B2B Copywriter

Master Grande École de l'INSEEC Business School

Sujets : Insurtech, Bourse, Immobilier, Investissements et bien d'autres.

Drawing on a solid teaching background and a deep interest in writing, Michaël has authored over a hundred educational articles. His academic expertise equips him to break down complex topics and make them easily understandable.
Enjoy a streamlined process on every content format
We deliver Content Marketing in short-terms Sprints with laser-focused objectives
Your Sales Pipeline. Our Priority
With hands-on experience across 40+ B2B fintech companies, we know the unique challenges
faced by Go-To-Market Teams. Our focus is on content marketing strategies that speed up the sales pipeline.
Camille Zerlini
Marketing and Communications Manager, Welyb
"Syntax Finance turns BtoB content challenges into opportunities. This is the agency for an effective strategy and measurable results."
Nicolas PINTO
Marketing Manager, Skaleet
"Having a single point of contact to manage SEO consulting, media relations, and creation of technical multilingual content really makes a difference!"
Cédric Santamaria
Head of Communication & Brand, BridgeApi.io
Syntax Finance's support has helped us boost the number of keywords ranking on the first page and increased qualified traffic to the BridgeApi domain.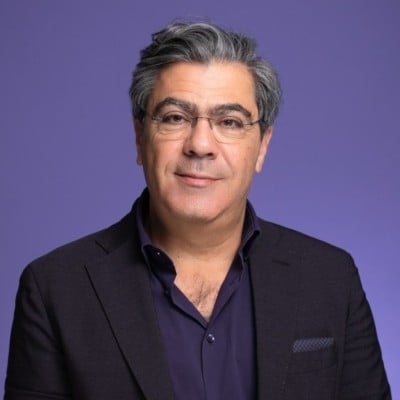 Jean-Marc Sabet
CEO & Founder, b-sharpe
In addition to improving business results, the SEO strategy from Syntax Finance has also helped us connect with new, high-quality partners. I highly recommend them.
Lorris Buisson
Responsable Acquisition, Paris Attitude
Syntax Finance's monthly efforts help us focus on high-potential topics that benefit our business. This agency is the right choice if you're looking for tangible results.
Sabrina Oudni
SEO & Content Manager, Bling Media
"We were able to observe results on acquiring qualified traffic after the third month. I highly recommend Syntax Finance for their financial and SEO expertise."
Let's discuss your next piece of content